Crystals are minerals found all over the planet. They are naturally formed and discovered in different sizes and colors. The fact that they are found in hidden places and on the ground is thought to be their source of healing. They help the body relax, stay calm, and bring happiness.
Celebrities are today embracing the use of crystals with most of them having a collection at home. Celebrities today are not shy to show off or talk about their crystal collection. Crystals have been recognized and used for long with their beauty and power never getting undermined.
She is one of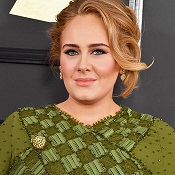 the best female singers in the UK with numerous awards scooped by her beautiful voice.
The use of crystals has proven to be so beneficial to her career, and she credits the crystals for one of her best performances. When she became pregnant, she stepped off the crowd and performance for a while, and her comeback show was planned, but she wasn't ready. She says she started panicking and she was out of practice. However, with crystals in her hand, it became one of the best performance she ever had.
When the Grammys came, she was scheduled to perform, but she, unfortunately, lost her crystals, and the performance ended up being one of her worst performances. Now she says she has new crystals and all is well.

David and Victoria Beckham
This is one of Britain's power couple, and the use of crystals has been the best things to happen in their lives. Victoria being more dedicated, says she travels with her crystals and carries them everywhere she goes. She is quite religious and superstitious such that she can't walk under a ladder. David started using crystals when they moved to LA, and since then, he has no intention of leaving them behind.
She was once the most followed artists on Instagram, and maybe the use of crystals was behind that. We might never know, but she is another celebrity that has sworn to the use of healing crystals. According to Katy, she doesn't stay single for long and finds happiness in every relationship she is in. All this she credits to the use of crystals. She carries a lot of rose quartz which, according to her, attracts positive energy from the male.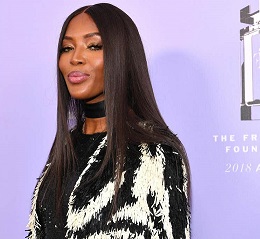 The supermodel is a huge believer of healing crystals. She can't even count the number of crystals she owns. In her bag, you will always find rose quartz and a black tourmaline which she carries all the time.
These signify love and protection, and they are not the only one she brings when she travels. She has others in her luggage when traveling.
Kylie might not have spoken of how she uses the healing crystals, but her collection is impressive. She shared a picture of her crystals collection, and her fans were shocked. Some of the crystals were bigger than both her feet. The photo garnered more than 794,000 likes on Instagram. She can't have them and not use.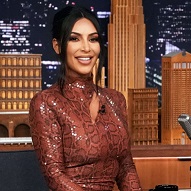 Kim was once robbed in Paris, and it was a horrific experience for her. She was advised to surround herself with crystals to help cleanse her space.
Most of her friends who came to visit her brought her healing crystals too. Since then, these stones are a staple in her house. The crystals also inspired the bottle design of her fragrance.
Instead of a bowl of different fruits on his table, he has a bowl of crystals in his home. He says fruits go stale, but the crystals last for a million years. He and his wife love crystals so much and they inspired the name of their son Gunner Stone.
The use of healing crystals among celebrities is known, and these stars testify to the healing power of crystals. They exist in different colors and size with the distinct color and type of each crystal signifying different kinds of healing power.
The next time you want to bring calm and happiness in your body, the use of healing crystals is a great first step.
Recent Posts
Orgonite is the other name for a form of energy known as Chi, Ether, Prana, or Life Force. An orgon …

Crystals have been in use for thousands of years. Not everyone believes in their healing power but …

Natural healing remedies are the best sought today and people are turning away from western medicin …